Boating at Utah's State Parks Click Here
White Water Rafting Opportunities
---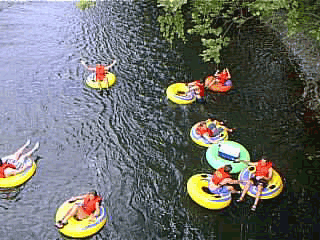 ---
Carbon Monoxide Dangers and Safety Tips
---
Safety ChecklistStreamflow Conditions
Ted Woolley reports that 75% of those who died in fatal boating accidents were not wearing life jackets. Two-thirds of fatalities occurred due to operator error and less than one-quarter of the operators involved received any type of boater education.
Every year more Utahns are choosing recreational boating as an ideal way to relax with family and friends. It's important everyone involved in recreational boating wear their life jackets, know and obey the rules of safe boating, observe proper safety practices, and show courtesy and consideration on the water.
Woolley reminds all water recreationists to maintain safety for themselves and others. He reminds boaters of the following safety tips and law changes:
--Make sure everyone aboard has access to a PFD and those 12 years old and under are wearing one
--Never operate a vessel under the influence of alcohol or drugs
--Maintain a safe distance (150 feet) from other boats or persons
--Be knowledgeable in basic boating safety
--Know and understand Utah boating laws and rules
--Personal watercraft are boats and must abide by all the state's boating laws
--Personal watercraft can jump another boat's wakes if 150 feet away from the vessel

Persons 12 to 18 years old must now complete the personal watercraft course and have in his/her possession a boating safety certificate issued by Utah State Parks and Recreation. After completion of the course, PWC operators 12-15, must be under direct supervision of an adult at least 18 years of age.
Free copies of "Highlights from Utah Boating Laws and Rules" and the division's home boater education course, "Utah Boating Basics: A Guide to Responsible Boating" are available at Utah State Parks and Recreation at 1636 West North Temple, Salt Lake City, Utah 84116-3156 or by calling (801)538-7220.
Life Jackets Essential to Boating
Recreationists are reminded to wear life jackets to help them stay alive in the extremely cold waters. >
State Park rangers urge boaters to follow State boating laws and safe boating rules. State law requires all passengers under age 14 to wear life jackets, while the boat is in operation. Rangers suggest that all passengers should wear their life jackets at all times. Life jackets help save lives and are credited by the survivors of the recent accidents.

For more information, boaters are encouraged to pick up a copy of Highlights of Boating Laws and Rules and Utah Boating Basics. These may be obtained by calling Utah State Parks and Recreation at (801)538-7220.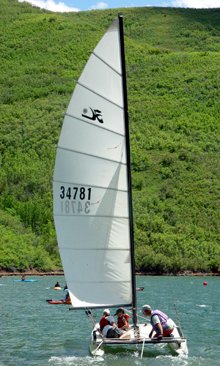 ---
Listen to our Programming
You can find Western Life Radio on several fine stations throughout Utah. To find a station near you, visit the Network site
Listen to our Daily Drivetime Segments
Monday-Friday
KCYN 97.1 FM in Moab 8:40 am and 4:50 pm
KOAL 750 AM in Price 7:30 am and 4:30 pm
KKAT 860 AM in SLC 8:45 am and 4:15 pm
KTMP 1340 AM in Heber 7:55 am and 3:55 pm
KSOP 1370 AM in SLC Mornings/Afternoon
KCPX 1490 AM in Moab 7:40 am and 4:40 pm
Listen to our Two Hour Overdrive Live Segments
Wednesday Evenings
KZNS 97.5 FM in Salt Lake City 7:00-9:00 pm
KOVO 960 AM in Salt Lake City 7:00-9:00 pm
KZNS 1280 AM in Salt Lake City 7:00-9:00 pm
KCPX 1490 AM in Moab 7:00-9:00 pm
Listen to the Saturday Weekend Edition
Saturdays
KTKK 630 AM in Salt Lake 1:00 -2:00 pm
KALL 700 AM in Salt Lake City 8:00-9:00 am
KKAT 860 AM in SLC 10:00-11:00 am
KSOP 1370 AM in SLC
KCPX 1490 AM in Moab 10:00 -11:00 am


Listen to the Sunday Weekend Edition
Sundays
KCYN 97.1 FM in Moab 8:00 - 9:00 am
KALL 700 AM in Salt Lake City 9:00-10:00 am
KKAT 860 AM in SLC 10:00-11:00 am
KSOP 1370 FM in SLC